In addition to producing quality sword parts & materials, we
offer
professional restoration
of Japanese swords,
Chinese copy swords and USA produced swords.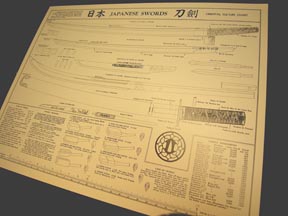 We are all familiar with the works of Willis Hawley as he was both a pioneer and expert when it came to Japanese swords. He also was a gifted publisher of all things relating to Japanese Swords. His ever popular 'SWORD CHART' is now available once again, limited to stock on hand. The CHART, '17 x 22 inch' on heavy coated stock is a welcome addition to anyone seeking quality sword related wall decor (cont).
15% discount to all active MILITARY.. our way of saying 'Thanks'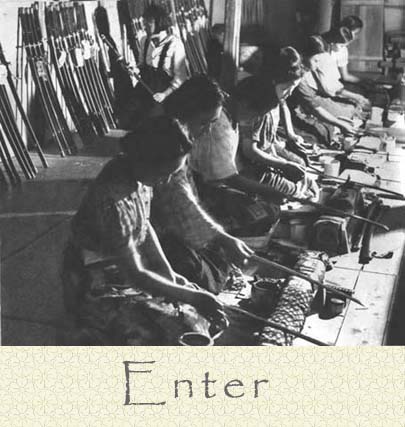 FRED LOHMAN
3405 N. E. Broadway Portland, OR 97232 USA
(503)-282-4567 8AM to 5PM, Pacific time
Parts & Materials Menu
Maintenance Supplies
Restoration Packages
Buffalo Horn Parts
TSUBA (Hand Guards)
Leather Sageo
Scabbards (Saya)
MENUKI
Custom HABAKI
Sageo & Handle Cord
Stingray (Samegawa) Skins
Handle Wrapping Service
Sword Polishing
FUCHI-KASHIRA

HEADS UP !
B-4 you send an E-mail, please double check your own 'Email address' for accuracy as our replies are often returned indicating an incorrect senders address.