01. Black

02. White

03. Teal Green

04. Teal Blue

05. Brown

06. Gold

07. Wine

08. Navy Blue

09. Scarlet Red

10. Cream

11. Woodpecker
Wakizashi and Tanto Sageo
(Man-made Silk)
Wakizashi and Tanto Sageo are available in a limited choice of colors - please inquire as to availability.
Extra-long Sageo
(Man-made Silk)
Extra-long Sageo are 7 feet long (2.20 meters) instead of the standard 5.5 feet Katana Sageo length.
They are available in a much wider selection of colors.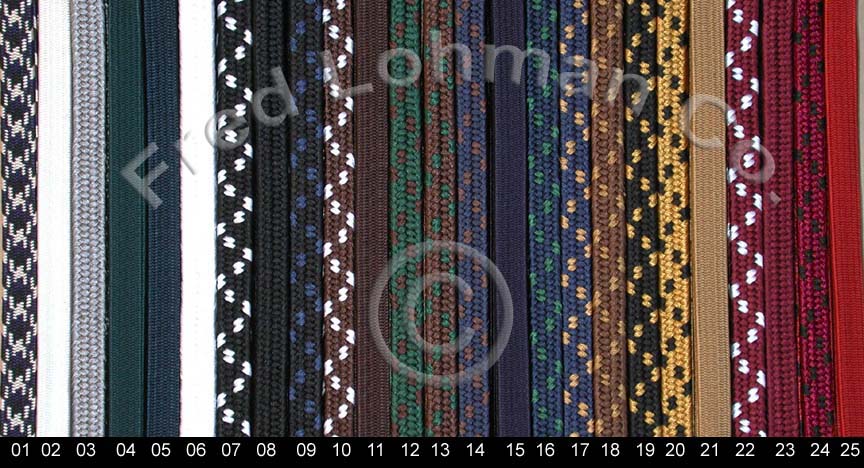 01. Woodpecker
02. Cream
03. Silver
04. Teal Green
05. Teal Blue
06. White
07. Black with White flecks
08. Black
09. Black with Blue flecks
10. Brown with White flecks
11. Chocolate Brown
12. Green with Brown flecks
13. Brown with Green flecks
14. Blue with Brown flecks

15. Navy Blue
16. Blue with Green flecks
17. Blue with Gold flecks
18. Brown with Gold flecks
19. Black with Gold flecks
20. Gold with Black flecks
21. Gold
22. Red with White flecks
23. Blood Red
24. A brighter Red with Black flecks
25. Scarlet Red
Silk Sageo
(Pure Silk)
If you want a genuine Silk Sageo, they are available and will cost approximately $80 to $100 & often more.
Most users of our man-made Silk Sageo have voiced an opinion that there is no functional difference between them & pure Silk.
Leather Sageo
(Real Leather)
Our New Leather Sageo (a Fred Lohman exclusive) has been well-accepted since its introduction just a few weeks ago
with almost half of the roll out the door.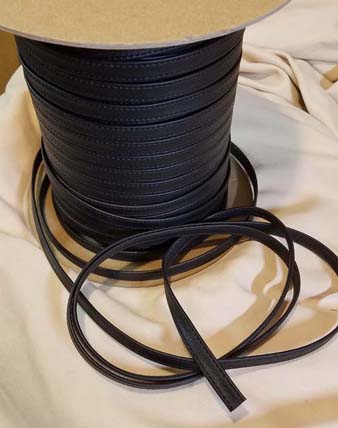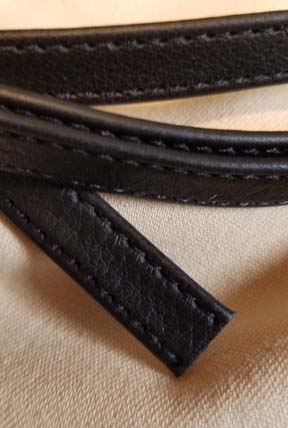 ---
Call for details: 503-282-4567
-or- write to:
FRED LOHMAN - 3405 N.E. Broadway -
Portland, OR 97232-1818 U.S.A.
---