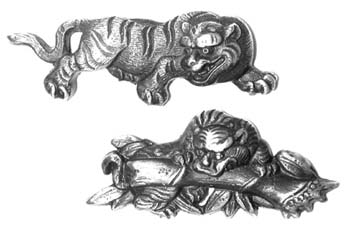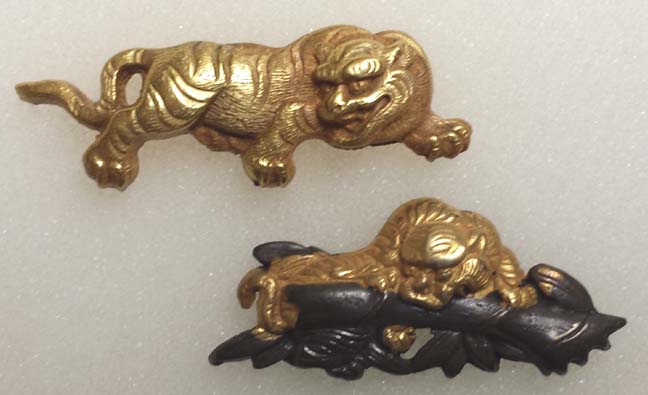 The Tiger & Bamboo set is again displaying the strong union of Tigers and Bamboo.
Available in antiqued Silver, the 2 piece set in 24K Gold plate or a new 3rd choice, (limited) a Golden Tiger gnawing on Bamboo (2 colors).
---
Call for details: 503-282-4567
-or- write to:
FRED LOHMAN - 3405 N.E. Broadway -
Portland, OR 97232-1818 U.S.A.
---