As an example: A West Coast sword dealer who has a large and impressive web site tells those who contact him that their sword could be worth a very large amount of money and while he is almost positive, he cannot tell for sure until he has the opportunity to 'opens a window' (polish only a small area) on the blade to study it.

He convinced a lady that she had a very valuable sword and further convinced her to give him $3,500 to have him polish it. Later, when the lady had the opportunity to take it to the local sword show to have it appraised, it was valued at just under $600.

There are a number of unqualified workers claiming to be experts in all lines of work and sword restoration is no exception.

Those who ask for advance payment to get the job started are not necessarily the best to deal with because hard workers who keep their noses clean generally have their act together and are well funded. Best advice: Don't pay in advance for repairs and if asked, think twice before giving your sword to this person, regardless of whatever reason he may use to justify needing a deposit. If you provide him with a deposit (advance payment), you may not get your sword back in a reasonable amount of time because you have removed much of the incentive for him to do what he promised to do.

I recently heard of another sword polisher who asked for and received $3500 as a polishing fee and has taken over 5 years to start work on the customers sword.... and (last report) he still has not started the job that he had been paid to do.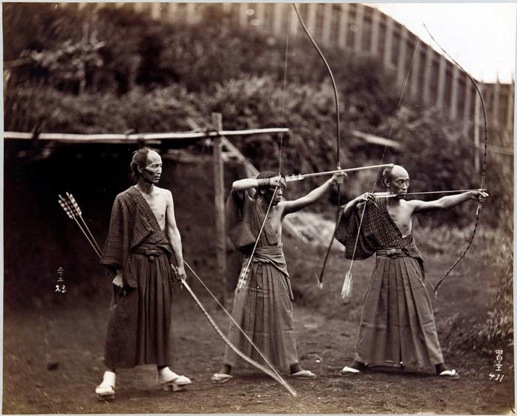 A Samurai's weapon of choice.