---
---


The 'NAKAGO-NUKI' is a tool that was designed to loosen 'difficult to remove' Shirasaya handles.
Both the 'Wedge' and the 'Hammer head' are made of Philippine hardwood. The handle is solid Bamboo.
This identical 'hammer & wedge' set (made by us) is offered in Japan for twice the price.
We are the manufactures and you may order it from us 'factory direct'.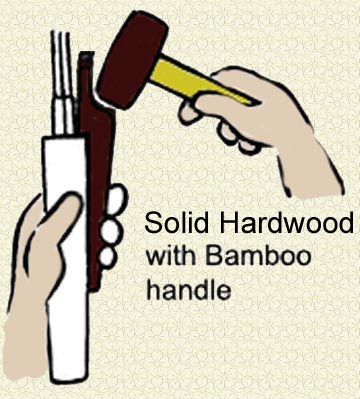 ---
Call for details: 503-282-4567
-or- write to:
FRED LOHMAN - 3405 N.E. Broadway -
Portland, OR 97232-1818 U.S.A.
---