---
---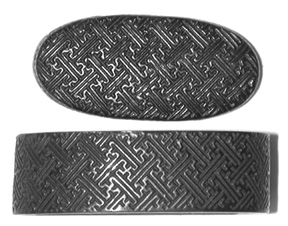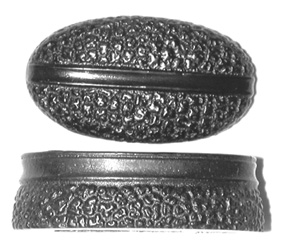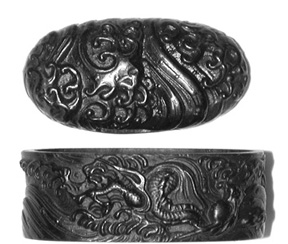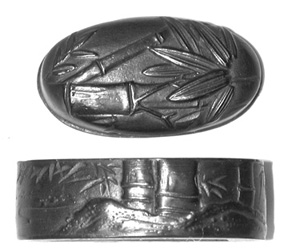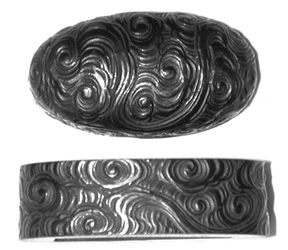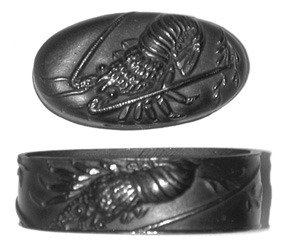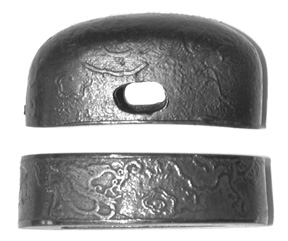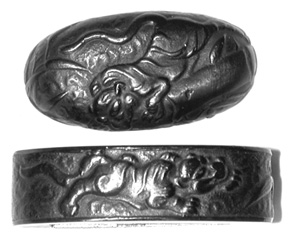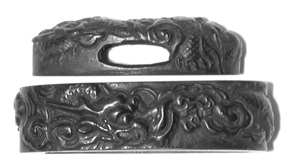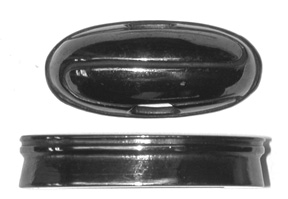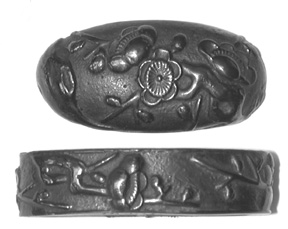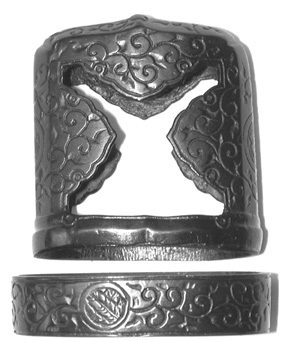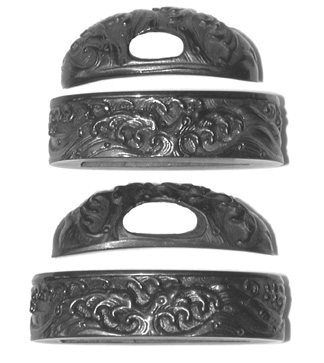 The above Fuchi-Kashira sets represent those that are currently available as 'large - small' (Dai-Sho)
Dai-sho Fuchi/Kashira sets consist of two matching sets with one of the Fuchi slightly larger than the other. A small number of Dai-sho sets have a large and small Kashira (end cap) as well. The smaller sized Fuchi will generally measure 1.5" (38mm) across the long dimension while the larger of the two are generally 10% larger (1.65" or 42 mm.). The two sizes of handle parts match the blade and Saya sizes, thus creating what we recognize as a DAI-SHO set.

Note: Our larger Fuchi/Kashira sets will generally accommodate modern made and WW-2 blades, allowing convenient 'up-grading' of existing Koshirae. (commonly done)
The employment of 'original' Japanese antique parts often causes irreparable damage to them and our Steel or solid Silver parts are always first choice among both the experienced and the beginner sword 'users'.
Using our lifetime guaranteed parts not only upgrades the appearance and value of your sword but is a wise investment because rather than lost, the money you spend is retained in the future resale or 'trade-in' value of your sword.

Key Fret
Low Waves
Higo crashing Waves (large & small displayed)
Dragon (medium) in water
Higo "Nugget"
All time favorite (Dragon)
Crossed Hawk's Feathers Complete 8 piece set available
Blossoms
Higo "Grooves"
Bamboo-Tiger
Dragon (fine) in water
Hi-dome fine dragon
Shrimp
Bamboo grove
Note: Not all parts are available all of the time.
---
Call for details: 503-282-4567
-or- write to:
FRED LOHMAN - 3405 N.E. Broadway -
Portland, OR 97232-1818 U.S.A.
---