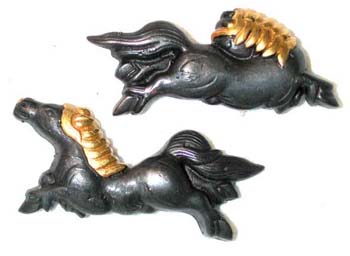 A mid sized set of fine Menuki, known as the 'Running Horses with the Gold mane', are average sized and are an exceptionally high quality of work. Available in 'Multiplate' only .
---
Call for details: 503-282-4567
-or- write to:
FRED LOHMAN - 3405 N.E. Broadway -
Portland, OR 97232-1818 U.S.A.
---